IAEL at MIDEM 2020, the digital edition
MIDEM 2020, for the first time ever a digital edition, is a wrap. The International Association of Entertainment Lawyers , IAEL, brought you sneak peeks from the IAEL's 2020-2021 Book 'Nationalism versus Globalism'. The session featured individual presentations of the authors on Brexit and the entertainment industry, attempts at regulating fake news online, and the environmental impacts of recorded music and a panel discussion on data protection and the global effects of the European Union's GDPR.
The individual presentations and the panel are now online!
Co-Chairs: William Genereux, Owner, Genereux Law (Canada); and Marijn Kingma, Partner, Höcker (Netherlands).
Speakers: Adam Rendle, Partner, Taylor Wessing (UK); Jen Clarke, Associate, Swan Turton (UK); Priscilla Mattison, of Counsel, Resnick PC (US); Leticia Carneiro Murta Goyanes Advogados (Brazil); Bill Hochberg, Rosenfeld, Meyer & Susman (US); Tim Toohey, Greenberg Glusker (US).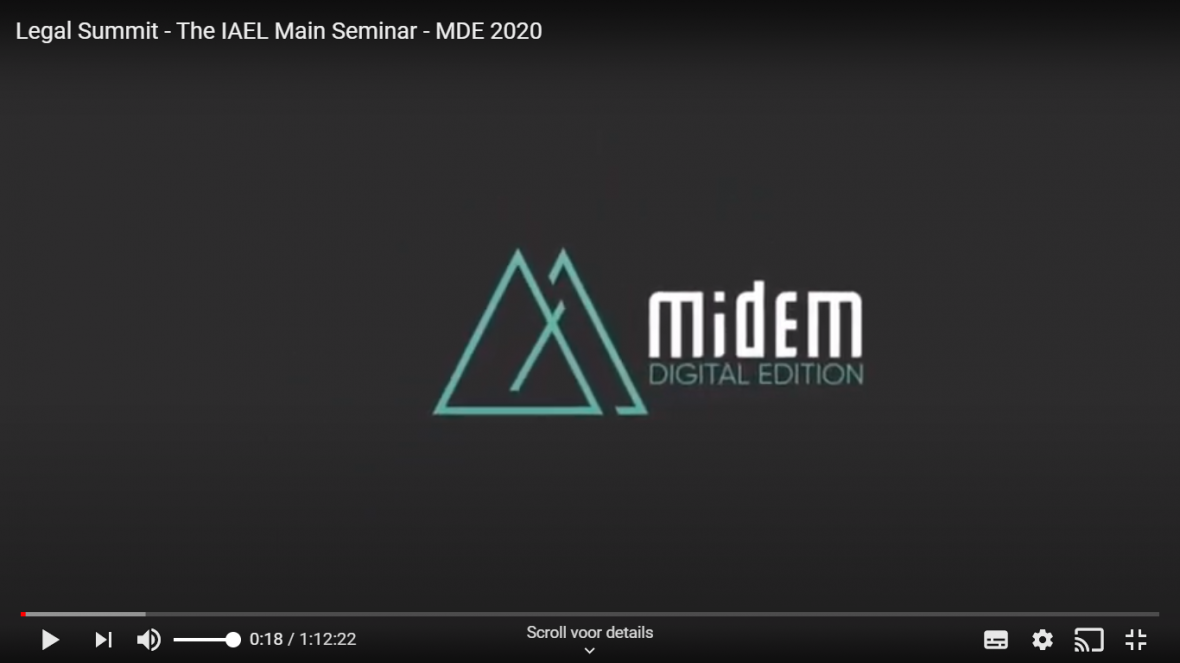 Play video