Marijn Kingma
Scherpzinnig en met een brede maatschappelijke interesse. Duikt graag in ingewikkelde zaken en heeft een speciale belangstelling voor algemeen belang acties, zoals de Urgenda klimaatzaak. Maar houdt ook van gas geven in onderhandelingen en kort gedingen. Werkt voor uiteenlopende cliënten, waaronder collectieve beheersorganisaties, softwareontwikkelaars, mediabedrijven en ngo's. Actief lid van verschillende nationale en internationale (specialisatie) verenigingen en organisaties, spreekt regelmatig op congressen en bijeenkomsten.

Chambers Europe & Global 2023 Intellectual Property over Marijn:
Marijn Kingma has a broad IP practice, assisting clients with IP infringement proceedings and contractual agreements, as well as acting on advertising compliance and anti-counterfeiting mandates. According to clients, she is "She is very thorough in her analysis and offers a well-informed decision on how to proceed."

Legal 500 2023 Intellectual Property en Media & Entertainment over Marijn:
As labelled by clients, the 'excellent' 'force of nature' that is Marijn Kingma is a robust practitioner in the copyright space, advising clients on acquisitions and representing them in disputes. Sponsorship agreements is also routine work for Kingma. She is a name to note for copyright and privacy matters.

Clients say: "Marijn Kingma is excellent. She is quick on her feet, very knowledgeable and fun to work with. I would highly recommend her to anyone."
"Marijn Kingma has been our go to lawyer. She is very involved in our business, and it often feels like she is our in-house lawyer. She is an absolute expert on copyright and very fun to work with."
"Marijn Kingma is a force of nature, made entirely of conviction and determination. Everything starts with her great quality of listening; she has an iron will. She is an excellent jurist, fine analyst and presents clearly. We are proud to be represented by Marijn."
Contact met Marijn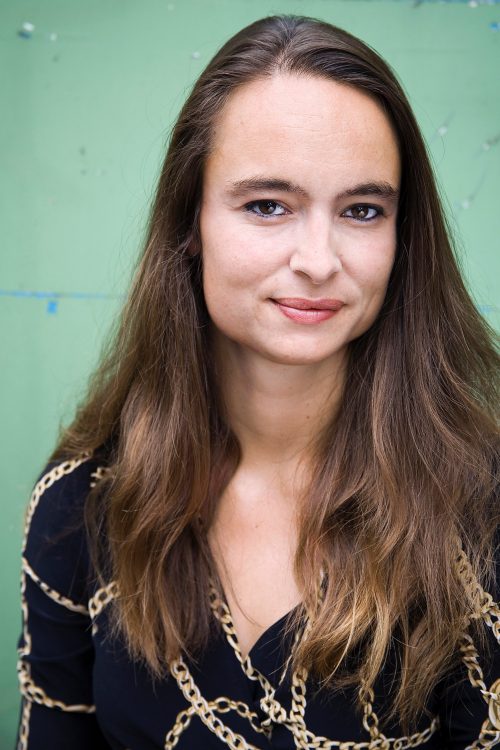 Lidmaatschappen/nevenfuncties:
– Redactielid van het juridisch-wetenschappelijk tijdschrift Auteursrecht
– Lid van de Commissie Auteursrecht (adviescollege van het ministerie van Justitie en Veiligheid)
– Lid van de Executive Committee van de International Association of Entertainment Lawyers (IAEL), co-editor van het boek "Nationalism v Globalism" (IAEL 2021)
– Lid vereniging voor Auteursrecht (VvA)
– Lid vereniging voor Aansprakelijkheids- en Schadevergoedingsrecht (VASR)
– Lid vereniging Intellectuele Eigendom Proces Advocaten (VIEPA)
– Co-auteur van Intellectuele Eigendom, artikelsgewijs commentaar (IE-C)
– Bestuurslid Stichting Nationale Archeologiedagen
Top 10 Actualiteiten Entertainmentrecht
Op woensdag 6 september was het weer tijd voor Entertainment & Recht, inmiddels traditioneel het eerste DeLex event na de zomer, onder leiding van dagvoorzitters Michiel Odink en Marijn Kingma. Aan bod kwamen onder meer de transparantieverplichting van de DSM-richtlijn, covers en samples, sync-licenties en AI in de filmwereld.
Lees verder