Marijn Kingma
Scherpzinnig en met een brede maatschappelijke interesse. Duikt graag in ingewikkelde zaken en heeft een speciale belangstelling voor algemeen belang acties. Maar houdt ook van gas geven in onderhandelingen en kort gedingen. Werkt voor uiteenlopende cliënten, waaronder collectieve beheersorganisaties, softwareontwikkelaars, internationale entertainmentbedrijven en ngo's. Actief lid van de International Association of Entertainment Lawyers, spreekt regelmatig op congressen en bijeenkomsten.

Legal 500 2020 over Marijn:
"Newly promoted partner Marijn Kingma focuses her practice on copyright, privacy, and other media and information litigation. She has a client roster, which ranges from software startups to well-known media and entertainment corporations. Clients describe her as "very talented, sharp, quick on her feet, and always makes time for her clients", "an exceptional lawyer", "gives very clear straightforward advice and is always on top of every problem", "highly recommended for copyright matters, she always responds quickly and is on top of every problem". Zij wordt door Legal 500 gezien als "Next Generation Partner".

Chambers 2020 Intellectual Property over Marijn:
"Clients describe Marijn Kingma as "a very strong, young up-and-coming lawyer" who is "unbelievably good and very clever." She represents clients in both contentious and non-contentious intellectual property mandates, including advising on advertising and licensing. She receives additional praise from clients because "if she is working on your case, you can be sure things are being taken care of and looked at from all angles."
Contact met Marijn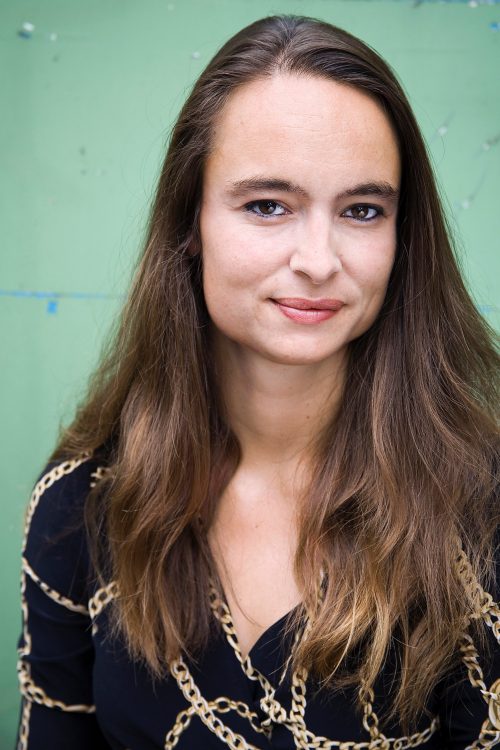 Lidmaatschappen/nevenfuncties:
– International Association of Entertainment Lawyers (IAEL)
– Vereniging voor Auteursrecht (VvA)
– Vereniging voor Aansprakelijkheids- en Schadevergoedingsrecht
– Co-auteur van Intellectuele Eigendom, artikelsgewijs commentaar (IE-C)
– Docent bij de Real Estate Business School (REBS)
– Bestuurslid Stichting Nationale Archeologiedagen
IAEL at MIDEM 2020, the digital edition
MIDEM 2020, for the first time ever a digital edition, is a wrap. The International Association of Entertainment Lawyers, IAEL, brought you sneak peeks from the IAEL's 2020-2021 Book 'Nationalism versus Globalism'. The session featured individual presentations of the authors on Brexit and the entertainment industry, attempts at regulating fake news online, and the environmental impacts of recorded music and a panel discussion on data protection and the global effects of the European Union's GDPR.
Lees verder