Marijn Kingma
Scherpzinnig en met een brede maatschappelijke interesse. Duikt graag in ingewikkelde zaken en heeft een speciale belangstelling voor algemeen belang acties. Maar houdt ook van gas geven in onderhandelingen en kort gedingen. Werkt voor uiteenlopende cliënten, waaronder collectieve beheersorganisaties, softwareontwikkelaars, internationale entertainmentbedrijven en ngo's. Actief lid van de International Association of Entertainment Lawyers, spreekt regelmatig op congressen en bijeenkomsten.

Legal 500 2019 over Marijn:
- IT: "Marijn Kingma, who was made up to partner in January 2019 is 'amazing – her knowledge, flexibility, and positive mood makes working with her a fun, but still very effective, experience'."
- IP: Trademarks, Copyrights and Design Rights: "committed and decisive litigator."
- Media and Entertainment: "Marijn Kingma is noted for being 'to the point, reliable, and with broad knowledge'."

Chambers 2020 Intellectual Property over Marijn:
"Clients describe Marijn Kingma as "a very strong, young up-and-coming lawyer" who is "unbelievably good and very clever." She represents clients in both contentious and non-contentious intellectual property mandates, including advising on advertising and licensing. She receives additional praise from clients because "if she is working on your case, you can be sure things are being taken care of and looked at from all angles."
Contact met Marijn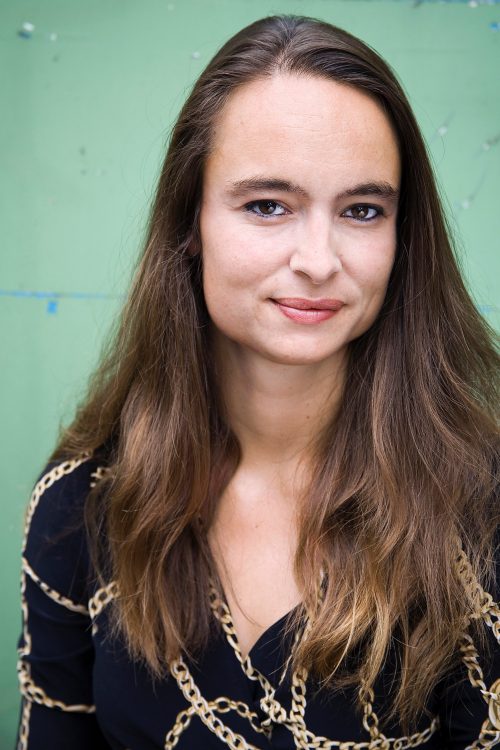 Lidmaatschappen/nevenfuncties:
– International Association of Entertainment Lawyers (IAEL)
– Vereniging voor Auteursrecht (VvA)
– Vereniging voor Aansprakelijkheids- en Schadevergoedingsrecht
– Co-auteur van Intellectuele Eigendom, artikelsgewijs commentaar (IE-C)
– Docent bij de Real Estate Business School (REBS)
– Bestuurslid Stichting Nationale Archeologiedagen
Nederlandse advocatenkantoren Höcker en NautaDutilh maken juridisch school met klimaatzaak Urgenda
20 december 2019, Amsterdam – Vandaag heeft de Hoge Raad uitspraak gedaan in de klimaatzaak van Urgenda en heeft geoordeeld dat de Nederlandse staat de uitstoot van broeikasgassen vóór het einde van 2020 met tenminste 25 procent moet verminderen ten opzichte van 1990. Advocatenkantoren Höcker en NautaDutilh stonden Urgenda bij in deze cassatie tegenover de Nederlandse staat. Zij bepleitten het fundamentele rechtsbeginsel dat de rechtspraak de taak heeft om de mensenrechten van de Nederlandse burger te beschermen tegen de gevaren van klimaatverandering. De uitspraak van de Hoge Raad bevestigt dit.
Lees verder