Marijn Kingma
Scherpzinnig en met een brede maatschappelijke interesse. Duikt graag in ingewikkelde zaken en heeft een speciale belangstelling voor algemeen belang acties, zoals de Urgenda klimaatzaak. Maar houdt ook van gas geven in onderhandelingen en kort gedingen. Werkt voor uiteenlopende cliënten, waaronder collectieve beheersorganisaties, softwareontwikkelaars, mediabedrijven en ngo's. Actief lid van verschillende nationale en internationale (specialisatie) verenigingen en organisaties, spreekt regelmatig op congressen en bijeenkomsten.

Chambers Europe and Global 2022 - Up and Coming Lawyer (Intellectual Property):
Marijn Kingma has a broad IP practice, assisting clients with copyright and trade mark infringement proceedings, as well as acting on advertising mandates and anti-counterfeiting cases. According to clients, she is "very quick and sharp, and pleasant to work with."

Legal 500 2022 - Next Generation Partner ( Intellectual Property and Media & Entertainment):
"Marijn Kingma is an extremely knowledgeable media and entertainment lawyer who gives us the feeling that we actually have our own 'in house lawyer', but then acting on a very high level. Often when I consult her to deal with a problem, she comes up with solutions for several other 'unconsulted' problems we're facing as well."

"I recommend Marijn Kingma and work with her for all legal questions, particularly in relation to media law. This includes press and communication law, messages and communication strategy on the internet, advertising law, infotainment. She is confident, charismatic, brilliant and the great lawyer of tomorrow."

"Marijn Kingma is great, she is very smart, quick-thinking, thorough and convincing. And a very nice person too!"
Contact met Marijn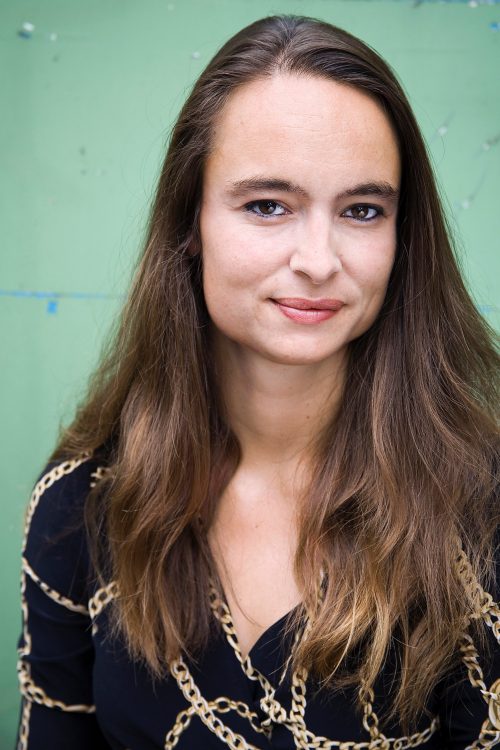 Lidmaatschappen/nevenfuncties:
– International Association of Entertainment Lawyers (IAEL), co-editor van het 2020/2021 IAEL boek "Nationalism v Globalism"
– Redactielid van het tijdschrift voor auteurs-, media- en informatierecht (AMI)
– Vereniging voor Auteursrecht (VvA)
– Vereniging voor Aansprakelijkheids- en Schadevergoedingsrecht (VASR)
– Vereniging Intellectuele Eigendom Proces Advocaten (VIEPA)
– Co-auteur van Intellectuele Eigendom, artikelsgewijs commentaar (IE-C)
– Bestuurslid Stichting Nationale Archeologiedagen
Chiefs in IP/The FIPE netwerkmiddag 11 mei
Op 11 mei as. zal Marijn Kingma deelnemen aan een panel voor het launch event van Chiefs in IP (ChIPs) in Nederland. ChIPs is een internationale non-profitorganisatie met het doel om vrouwen die werkzaam zijn op het gebied van technologie, recht en beleid met elkaar te verbinden. Hiermee probeert ChIPS innovatie te versnellen door diversiteit in denken, participatie en betrokkenheid. Het event wordt mede mogelijk gemaakt door de FIPE.
Lees verder