Marijn Kingma
Scherpzinnig en met een brede maatschappelijke interesse. Duikt graag in ingewikkelde zaken en heeft een speciale belangstelling voor algemeen belang acties, zoals de Urgenda klimaatzaak. Maar houdt ook van gas geven in onderhandelingen en kort gedingen. Werkt voor uiteenlopende cliënten, waaronder collectieve beheersorganisaties, softwareontwikkelaars, mediabedrijven en ngo's. Actief lid van verschillende nationale en internationale (specialisatie) verenigingen en organisaties, spreekt regelmatig op congressen en bijeenkomsten.

Chambers Europe and Global 2021 - Up and Coming Lawyer (Intellectual Property):
Marijn Kingma claims a clientele of broadcasters, media conglomerates and collective management organisations. Her attentiveness is highlighted by clients, one calling her "very responsive with a quick grasp of our issues."

Legal 500 2021 - Next Generation Partner ( Intellectual Property and Media & Entertainment):
"Litigator Marijn Kingma handles cases including those that reach the European Court of Justice; acting for clients including NGOs and broadcasters, she advises on privacy, contractual matters, trade mark misuse and copyright infringement."

Clients say "Marijn Kingma, is a woman for action, very convincing. She knows how to develop the best strategies", "always supportive, responsive, highly qualified and involved in the professional world", "accessible and pleasant to work with".

Contact met Marijn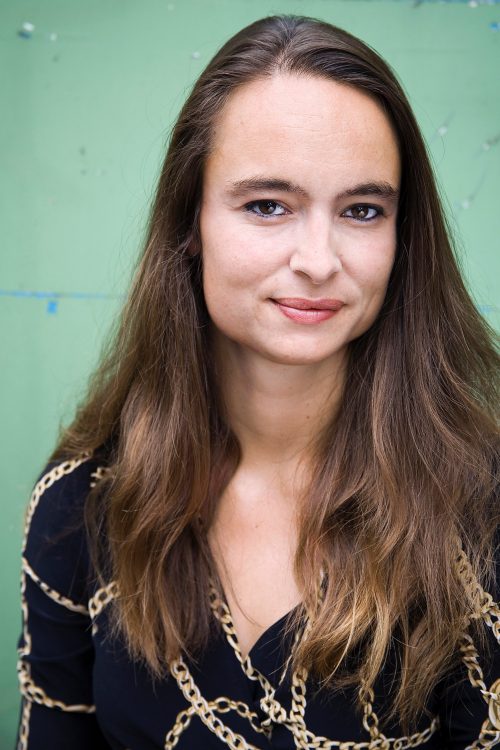 Lidmaatschappen/nevenfuncties:
– International Association of Entertainment Lawyers (IAEL), co-editor van het 2020/2021 IAEL boek "Nationalism v Globalism"
– Redactielid van het tijdschrift voor auteurs-, media- en informatierecht (AMI)
– Vereniging voor Auteursrecht (VvA)
– Vereniging voor Aansprakelijkheids- en Schadevergoedingsrecht (VASR)
– Vereniging Intellectuele Eigendom Proces Advocaten (VIEPA)
– Co-auteur van Intellectuele Eigendom, artikelsgewijs commentaar (IE-C)
– Bestuurslid Stichting Nationale Archeologiedagen
The 2021 IAEL book "Nationalism vs Globalism" is released!
After two years, the 2020-2021 IAEL book is finally released. The book explores the longstanding conflict between nationalism and globalism as it relates to the entertainment industry. The book was edited by Höcker's Marijn Kingma and William Genereux from Genereux Law in Canada.
Lees verder