Marijn Kingma
Marijn is an incisive attorney with a wide range of interests. She specializes in information law, with a focus on copyright and privacy-related issues. Marijn enjoys getting stuck into intricate cases and takes a particular interest in matters of public interest, such as the Urgenda climate case. She represents a wide range of clients that includes collective management organisations, software developers, international entertainment companies and NGOs. Marijn is editor for the Dutch law journal AMI, an active member of the International Association of Entertainment Lawyers and a regular speaker at (national and international) conferences.

Chambers Global & Europe 2023 Intellectual Property about Marijn:
Marijn Kingma has a broad IP practice, assisting clients with IP infringement proceedings and contractual agreements, as well as acting on advertising compliance and anti-counterfeiting mandates. According to clients, she is "She is very thorough in her analysis and offers a well-informed decision on how to proceed."

Legal 500 2023 Intellectual Property and Media & Entertainment about Marijn:
As labelled by clients, the 'excellent' 'force of nature' that is Marijn Kingma is a robust practitioner in the copyright space, advising clients on acquisitions and representing them in disputes. Sponsorship agreements is also routine work for Kingma. She is a name to note for copyright and privacy matters.

Clients say: "Marijn Kingma is excellent. She is quick on her feet, very knowledgeable and fun to work with. I would highly recommend her to anyone."
"Marijn Kingma has been our go to lawyer. She is very involved in our business, and it often feels like she is our in-house lawyer. She is an absolute expert on copyright and very fun to work with."
"Marijn Kingma is a force of nature, made entirely of conviction and determination. Everything starts with her great quality of listening; she has an iron will. She is an excellent jurist, fine analyst and presents clearly. We are proud to be represented by Marijn."
Contact Marijn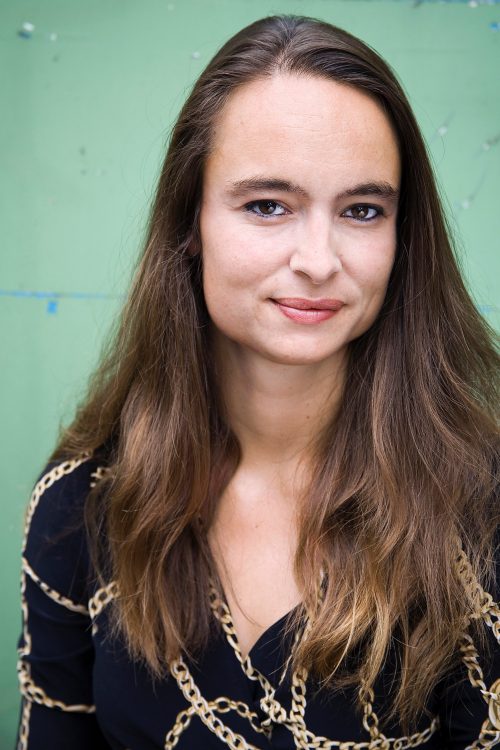 Memberships & other activities:
– Member of the editorial board of the legal-scientific journal Copyright
– Member of the Copyright Committee (Advisory Board to the Ministry of Justice and Security)
– Member of the Executive Committee of the International Association of Entertainment Lawyers (IAEL), co-editor of the book "Nationalism v Globalism" (IAEL 2021/2020)
– Member of the Copyright Association (VvA)
– Member of the Association for Liability and Compensation Law (VASR)
– Member of the Intellectual Property Lawyers Association (VIEPA)
– Co-author of Intellectual Property, Article-by-Story Commentary (IE-C)
– Board member of the National Archeology Days Foundation
Höcker and the IAEL at Amsterdam Dance Event
This week, Amsterdam will be buzzing with festivities again as the Amsterdam Dance Event returns for its 2022 edition. New this year is that ADE will feature the Legal Summit of the International Association of Entertainment Lawyers, which was previously held in Cannes. Of course, Höcker's Media and Entertainment laywers will be present to welcome their international colleagues on their home turf.
Read more