Marijn Kingma
Marijn is an incisive attorney with a wide range of interests. She specializes in information law, with a focus on copyright and privacy-related issues. Marijn enjoys getting stuck into intricate cases and takes a particular interest in matters of public interest, such as the Urgenda climate case. She represents a wide range of clients that includes collective management organisations, software developers, international entertainment companies and NGOs. Marijn is editor for the Dutch law journal AMI, an active member of the International Association of Entertainment Lawyers and a regular speaker at (national and international) conferences.

Chambers Global and Europe 2022 - Up and Coming Lawyer (Intellectual Property):
Marijn Kingma has a broad IP practice, assisting clients with copyright and trade mark infringement proceedings, as well as acting on advertising mandates and anti-counterfeiting cases. According to clients, she is "very quick and sharp, and pleasant to work with."

Legal 500 2022 - Next Generation Partner (Intellectual Property and Media & Entertainment):
"Marijn Kingma is an extremely knowledgeable media and entertainment lawyer who gives us the feeling that we actually have our own 'in house lawyer', but then acting on a very high level. Often when I consult her to deal with a problem, she comes up with solutions for several other 'unconsulted' problems we're facing as well."

"I recommend Marijn Kingma and work with her for all legal questions, particularly in relation to media law. This includes press and communication law, messages and communication strategy on the internet, advertising law, infotainment. She is confident, charismatic, brilliant and the great lawyer of tomorrow."

"Marijn Kingma is great, she is very smart, quick-thinking, thorough and convincing. And a very nice person too!"
Contact Marijn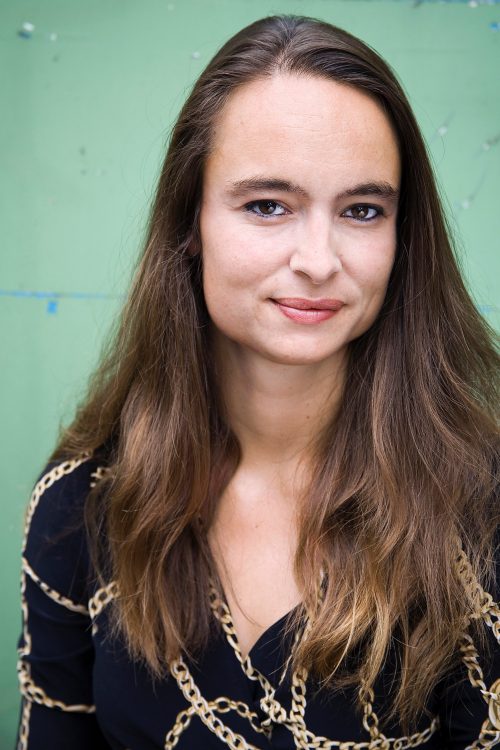 Memberships & other activities:
– Member of the International Association of Entertainment Lawyers (IAEL), co-editor of the 2020/2021 IAEL book "Nationalism vs Globalism"
– Editor of the Dutch journal on copyright-, media- and information law AMI
– Member of the Dutch Copyright Law Association (VvA)
– Member of the Association for Liability and Compensation law (VASR)
– Member of the Association of Intellectual Property Litigation Attorneys (VIEPA)
– Co-author of the IEC handbook on intellectual property law
– Member of the Board National Archeology Days Foundation
Chiefs in IP/The FIPE networking event on 11 May
On 11 May, Marijn Kingma will participate in a panel for the launch event of the Dutch chapter of Chiefs in IP (ChIPs). ChIPs is a nonprofit professional organization that advances and connects women in technology, law and policy. ChIPs seeks to accelerate innovation through diversity of thought, participation and engagement. The event is organized in cooperation with the FIPE (Female IP experts).
Read more